Flowers For a Fragrant Garden
Plants that appeal to our sense of smell make a wonderful addition to our gardens. These plants can be sometimes over-looked but we should always include them for their ability to add character to gardens, influence our moods & even bring back old memories.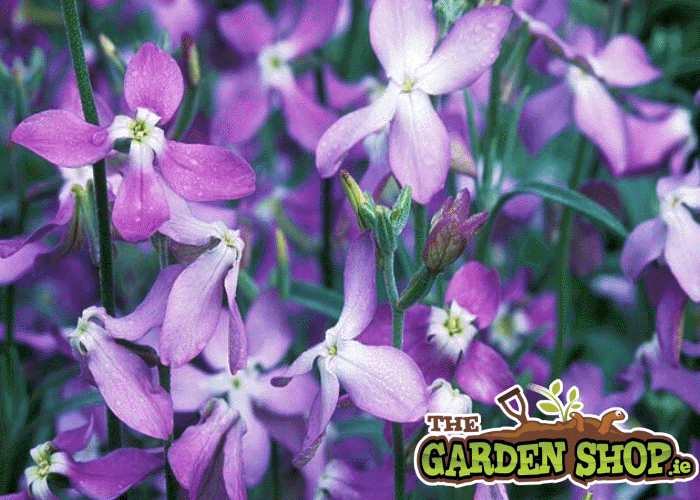 To get the most out of scented plants we suggest that you choose a spot that gets full sun & also sow these plants in areas where you will pass by such as the end of paths. Sensory gardens can be a great way to add interest & fragrance to your garden & below is a list of the best plants.
Fragrant Herbs
Herbs offer some amazing scents & with such a wide range there is no end to the planting opportunities. Some of the best herbs for scent include...
Lavender: English Lavender offers the best scent with Lavandula x intermedia top of the list. Lavender should be grown in full sun in well-draining soil with low fertility.
Rosemary: Rosemary is known to improve memory; this multi-use plant is best in kitchen gardens & raised beds.
Lemon Thyme: Thymus citriodorus is a powerfully fragrant plant & it's scent will really stand out from the crowd. Great in sensory gardens, Thymus citriodorus is an evergreen, mat forming plant that can spread 2ft

Curry Plant: Helichrysum italicum is both popular for it's unusual scent & its silvery foliage. Curry plants can be used in sensory gardens to divide different sections as it's distinct leaf colour will contrast well with Thyme, Sage & Rosemary
Catmint: Nepeta Nervosa has tall spikes of purple / blue flowers from mid-Summer. Nervosa is the most strongly scented & is also very popular with butterflies.
Sage: Salvia officinalis also known as kitchen or culinary sage is the most popular of the sages
Other Winners
Mock Orange:
For a real smell of Summer, you can't beat Philadelphus 'Avalanche' with its abundance of white flowers.
Night Scented Stock: Often sown from seed, Matthiola longipetala is a great plant for an evening garden. Your garden will come to life as sun sets with the powerful fragrance of night scented stock. Tall annuals will self-seed each year.

Jasmine:
For some vertical fragrance Jasmines are a great choice of climber. These evergreen plants can be grown in part shade. The Arabic jasmine, Jasminum sambac is the most fragrant of them all. We suggest cutting back plants after flowering.
Roses: Unfortunately the scent has been bred out of many garden roses these days. But there are still many strongly scented roses that are a must, these include the tea-hybrid Double Delight & Royal Highness.