Garden Plants for Shade
Each area of your garden should be treated differently when choosing plants. While sunny spots are suited to a wide range of plants, shaded areas don't have to be seen as a problem area but more like an area that presents unique opportunities.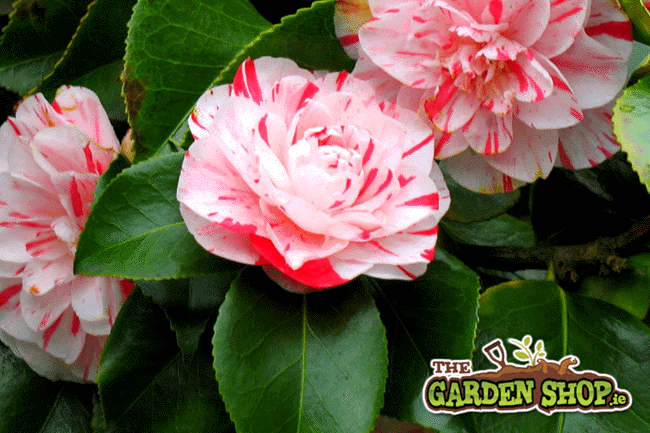 Sometimes being limited by plant choice can be a good thing and with shaded areas this can lead to more simplified planting schemes that look super. Being limited to a smaller range of plants means we can avoid over complicated planting schemes where too many different plants can make the whole scheme look poor.
When planting a shaded spot, you must ensure that your soil is of a good quality and your plants have plenty of access to moisture. Areas of dry shade can be difficult sites while moist shade allows for a lot of planting options.

There are about 30 excellent plants for shaded areas and we have listed them for you here. The groups are divided into plant category groups.

Specimens

Acer Palmatum (Japanese Maple) – Prefers dappled shade
Fatsia Japonica (Castor Oil Plant)
Dicksonia Antartica (Tree Fern) – Protect from frost in Winter
Mahonia Japonica
Boundary

Aucuba Japonica
Lonicera Japonica (Privet)
Camellias – Requires acidic soil
Sarcococca Confusa – Prefers acidic soil
Ilex Aquifolia (Holly)
Viburnum Tinus
Viburnum Davidii
Decorative

Skimmia Japonica – Prefers acidic soil
Hydrangea
Azalea – Prefers acidic soil
Ferns
Hosta
Euphorbia Amygdaloides
In-fillers
Digitalis (Foxgloves)
Astrantia
Hellebores
Geranium Nodosum
Convalaria (Lily of the valley)
Arum Italicum
Dicentra (Bleeding Hearts)
Ground Cover

Lamium (Dead nettle)
Persicaria Affinis
Ajuga Reptans (Bungleweed)
Hedra Helix (Ivy)
Vinca (Periwinkle)
A lot of the plants above would not be known for their flowering but for their foliage. When planting shaded areas, it is important to focus on combining and contrasting different leaf textures, shapes & colours. Ferns, Fatsia, Hostas & Ajuga all stand out from each other & can create a very distinctive planting scheme without having any flowers of significance.