How to Build a Rockery
Rockeries, if done right can make a lovely addition to your garden. These ornamental features were once very common but now they have been reworked & modernised for the contemporary garden.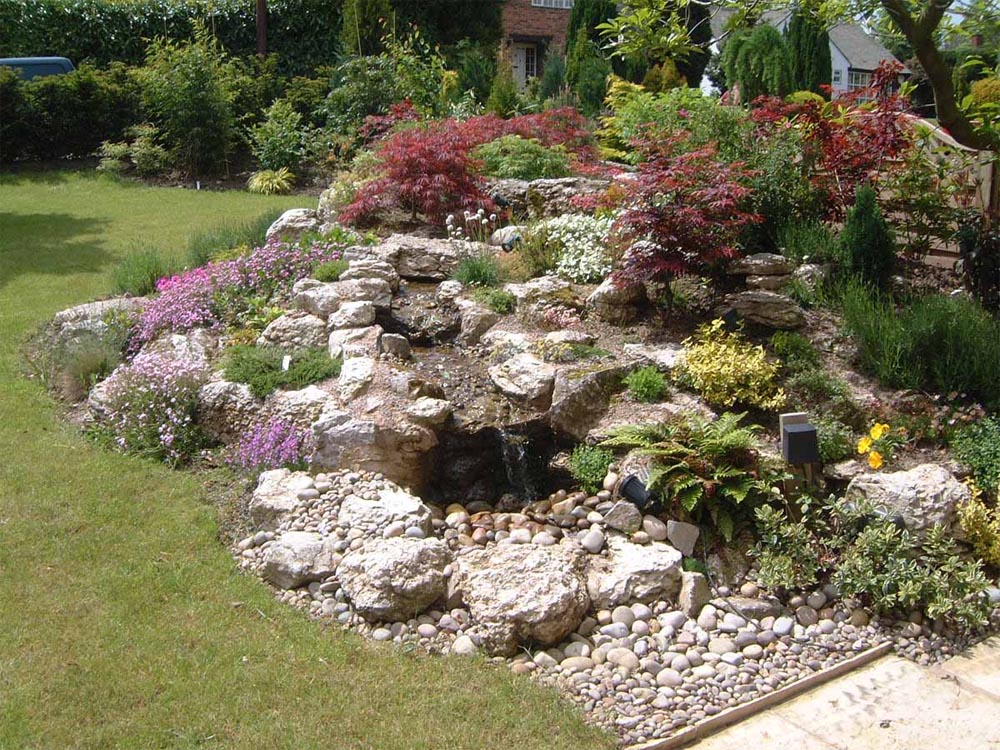 Traditionally, rockeries were meant to mimic the natural landscape with rocks & boulders representing mountains, gravels representing water or the sea & alpines and dwarf conifers representing trees. This is a common theme of Japanese style gardens where bonsai plants would also be used.
Another style of rockery is the 'dry river bed' where no soil mound is formed but instead a 'stream' of fine gravels with large rocks, alpine and grass plants positioned throughout

In the construction of a typical rockery you will need the following

Large rocks - ideally with moss
Ornamental stone
Topsoil
Plants
Weed membrane (optional)
Plant ideas for a rockery

Alpine Plants

Saxifraga
Sempervirens
Dianthus Munot
Sedum Cape Blanco
Aubretia
Arabis procurrens
Linaria alpine
Conifers

Pinus Mugo
Chamaecyparis obtuse
Thuja occidentalis
Picea orientalis
Ground Cover Plants

Something Different

Solerii Soleri
Ferns Dryopteris
Asplenium Fern

Layout and design
When building a rockery you should first put pen to paper a roughly draw it's layout. There are a number of ways to design a rockery but you should aim to achieve a flowing, naturalistic curve with long sweeping lines. The rockery should meander in and out while the topography should rise & fall, akin to a real mountainous landscape.

Choice & positioning of rocks is important to the overall look also. You should ideally use local rock or a stone that works with other materials in your garden such as existing paving.
When positioning the rock you should do so in groups of three whilst paying close attention to the natural contours of rocks. All contours should flow in the same direction as if the rocks had been sitting there and had been weathered that way for thousands of years.
The rocks should be half buried to ensure a natural look and plants should be positioned throughout to reflect Mother Nature's irregular seed sowing pattern.