How to Stop Christmas Trees Shedding
Nothing says 'Christmas is here' more than the fresh smell of a Christmas tree in a cosy and warm living room. This is a yearly tradition that really lifts our spirits and gives everyone in the family a chance to get together and join in the Christmas cheer. Where would we be without a real Christmas tree? Unfortunately the easy answer appears to be, up the attic, dragging down last year's fake Christmas tree.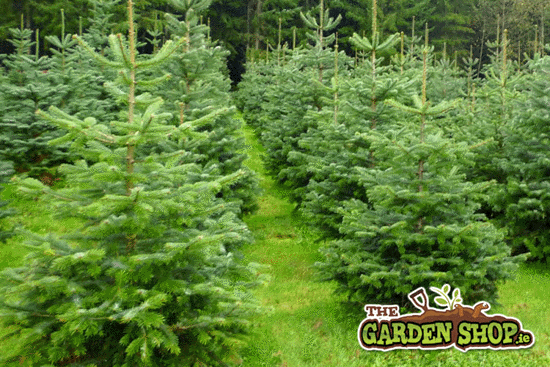 The love affair with the real Christmas tree seems to be going through turbulent times due to the ever more common sight of cheap plastic Christmas trees being sold in discount stores around the country. But sadly there is little these fake trees have to offer in the way of Christmas cheer and spirit – their only saving grace is their dreary convenience in a world of busy lifestyles.
People believe that these fake trees have one up on real living Christmas trees in that they won't shed their needles. But for those of you not so green figured let me tell you; that with a little TLC and thought, your real Christmas tree won't shed it's needles either.
There are just a few things to remember when it comes to stopping Chrismas trees shedding their needles.
Before you bring your tree indoors
Don't leave your tree in the back garden or lying down for an extended period of time
If left outside, keep in a cool and sheltered place
Remove the netting first, before bringing the tree inside
Then you can give the tree a light sake to remove any loose needles
Next and most importantly, remove a 2 inch section of the tree's stem. This will improve it's ability to take in water. Like you would do with cut flowers
When you bring your tree indoors
Position your tree away from fire places and radiators – as Christmas trees don't like excessive heat
Place the tree inside a water stand, as water will prevent needle loss
Be sure that the water stand is topped up with water at all times
After Care
So long as you keep your tree well watered, it will retain it's needles
Dispose of your tree after the 4th of January at the latest
Your local council will take your tree or you may be able to return it you your Christmas tree supplier
Your choice of tree will also help to prevent needle loss. The Nordman fir is especially suitable for needle retention. However this comes at a slight cost as these firs are not a fragrant as other varieties of Christmas tree.