Purple & Pink Flowering Planting Plan
When choosing plants for your garden, there are so many ways that you can combine & contrast their features to create a striking or harmonious feel. When working with plant flower colours, you can really make a big impact in your garden all Summer long. Different flower colour tones blend well together to create a harmonious theme while other colours can contrast with each other for a striking planting scheme.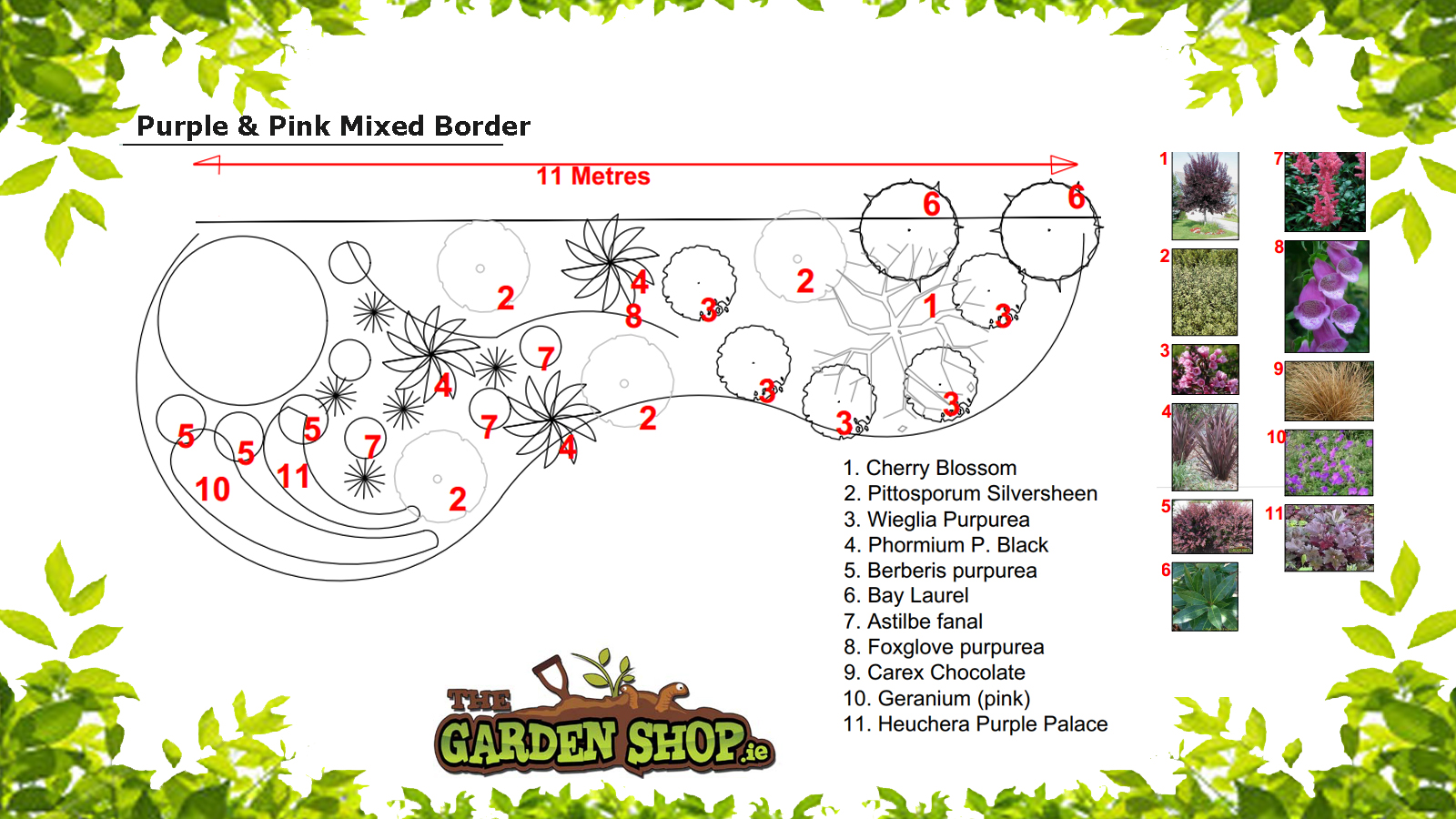 See the colour wheel to visualise which plant colours work well together. Colours next to each combine quite well, while those opposite each other create a more vivid & sharp look.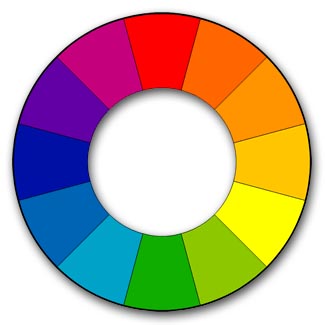 In the planting plan we have chosen a harmonious theme of pinks & purples. You can also add whites to this planting plan. However if you were to add yellows then the scheme would look & feel very different.
As with all planting plans, you should first choose & position the larger plants, then choose the specimen & architectural plants and then choose the flowering shrubs & in filler plants such as herbaceous perennials & bulbs.
In this scheme the herbaceous perennials & bulbs are what define the look and this is where the purple & pink theme is realised.

SUGGESTED LIST OF PLANTS

Larger Plants

Prunus Kansan – Pink flowering Cherry Blossom
Pittosporum Silverqueen – An evergreen shrub with silvery white leaves
Specimen Plants
Phormium Pink Panther – A striking specimen / New Zealand Flax

Flowering Shrubs
Weigela Purpurea – Bronze foliage & purple flowers

Infillers & Herbaceous Perennials
Astilble Fanal – Astilbles come in every possible colour including pinks & purples
Foxgloves – Great for colour in shade
Geranium Sanguineum – Low growing & pink flowering Cranebill flower
Heuchera Purple Palace – Chosen for bronze foliage which contrasts with the silver of the Pittosporum
Carex Chocolate – Bronze foliage, Sedge grass