Pesticide Regulations Introduced by SUD
With the new regulations on chemical use coming into effect on the 26th of November 2015, we at The Garden Shop want to clarify a few issues and unanswered questions on the topic. As with most new initiatives, there remains a lot of uncertainty so we hope that the following will lay out everything that you need to know.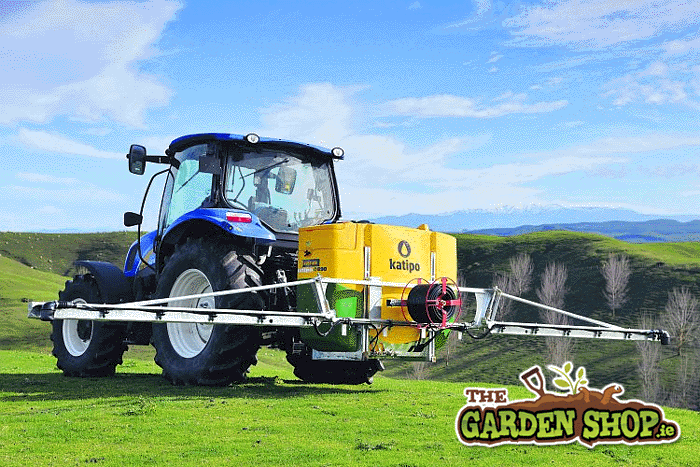 Will the New Regulations Affect Me?
There has been confusion around who needs to apply for the new training course.
If you use 'amateur products', i.e. products for home or garden use, you do NOT need to apply for any formal training to use these products nor are you required to register as a user with DAFM. See list of amateur products below that don't require training or registration.
If you are a 'professional user', then you will need the relevant training & will need to register with the DAFM. A professional user is anyone who uses sprays in a professional situation i.e. on a farm, as a landscaper or groundskeeper. Regardless of quantity or method, if the person uses these sprays as part of their employment they will need to have the appropriate training.
Also, distributors or sellers on these professional sprays will require the appropriate training.
If I Don't Have the Appropriate Training, Can I Still Buy Professional Chemicals?
Yes you can. The relevant training is only required if you use the professional sprays yourself. Anyone can still buy the sprays but a registered user is required to use or apply these professional sprays.
See blow for some of the professional sprays that will require training to be used
Bayer Garden Slug Killer – Amateur
Bramble Killer Ultra – Amateur
Bug Clear Ultra - Amateur
Catapult - Amateur
Cythrin Concentrated Garden Pest Killer – Amateur
Dicophar - Amateur/Professional
Doff 24/7 Superfast Weedkiller – Amateur
Doff Ivy & Brushwood Killer RTU - Amateur
Gallup Home and Garden - Amateur
Irish Organic Weedkiller - Amateur/Professional
Autumn Lawn Food & Moss Killer - Amateur
Organic Moss & Algae Killer Concentrate - Amateur
Pathclear Weedkiller LC - Amateur
Provado Ultimate Bug Killer - Amateur
Pyrethrum 5 EC – Professional
Pyrol Bug & Larvae Killer Concentrate - Amateur
Rambo 360 – Amateur/Professional
Rooting Powder - Amateur
Roundup - Professional
Roundup Bioactive - Professional
Roundup Gel – Amateur
SBK Brushwood Killer – Amateur
Sulphate of Iron - Moss Remover - Amateur/Professional
Superfast Long Lasting Weedkiller – Amateur
Weedol Rootkill Plus – Amateur
Why the New Regulations?
The Department of Agriculture has introduced these measures in line with EU Directives on pesticides to control & manage the use of known harmful chemicals which include herbicides, fungicides, insecticides, seed dressings & certain rodenticides etc
These chemicals require safe & controlled use to protect both our waterways & our bee populations in Ireland. The Sustainable Use Directive (SUD) to reduce the risk of pesticides on both human health & the environment while promoting better practices of pest management such as an integrated pest management (IPM).
How to Become Compliant
In order for professional users to become compliant, you must undergo training in pesticide application. HCT offer FETAC level 5 training courses for both tractor mounted/trailed boom sprayer and/or hand held knapsacks.
Distributors of Pesticides
A distributor of pesticide must undergo the FETAC Level 5 training programme 'Handling and Distribution' of pesticides. Once training completed you can proceed to register with the DAFM.