Wildflower Garden Project (Part 1) - Preparing The Ground
This project is something quick & fun that anyone can do even with limited space in your garden. Over the coming weeks, we are going go step by step through the process of how to create a small wildflower meadow in your garden.
The benefits are of course an increase in bio diversity in your garden. Done on a small scale & this will see an increase in life & activity in your garden. But if we all set aside 10 square metres of our garden, the impact on our environment & bio diversity would be enormous, most importantly by providing pollinators such as bees with a food source.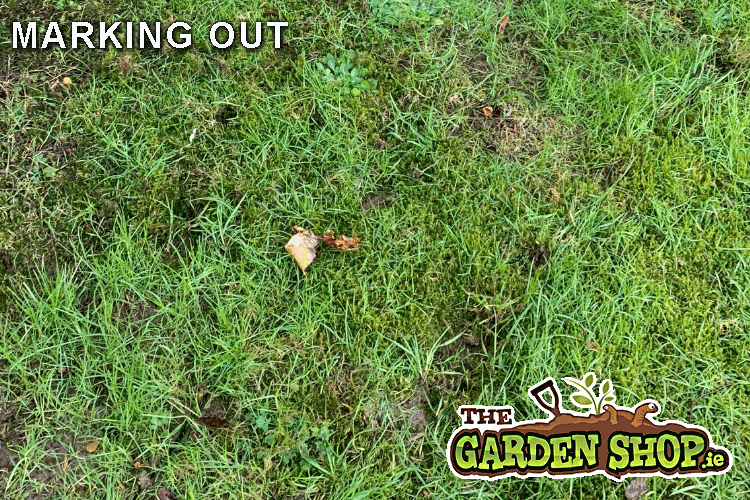 Considerations When Starting Your Wildflower Meadow

Choice of Wildflower Seed

Only sow native Irish seed

Location of Wildflower Garden

Wildflowers grow well in soils with low fertility & prefer a sunny spot. You don't need to improve soils or add fertiliser
There are also seed mixes if you have a shaded garden

Most Beneficial Size of Wildflower Meadow

To create a habitat for a wider range of insects, your wildflower meadow will need to be at least 5 square metres
Step 1 - Preparing The Ground For Your Wildflower Garden

Ground preparation is key to a successful meadow
The biggest issue you will face is the development of grass & weeds throughout the area
To combat this, it is vital that you remove all grass & weeds & their roots before sowing your seed
You can start the in later Summer / for an Autumn sowing or in late Winter / for a Spring sowing
Our meadow is approx. 15 square metres & step one took me 2 hours to complete
Start by marking out your area using a garden spade, then lift the sod, removing all trace of grass with your spade
Try to only remove 2 inches of topsoil with the sod
This is step 1 complete
Now we wait a fortnight before step 2 (Coming soon...)