Small Trees for Gardens
Having a small garden brings important choices on what plants to grow with your limited space. While space might be limited, your choice of trees & variety of seasonal colour & interest does not have to be.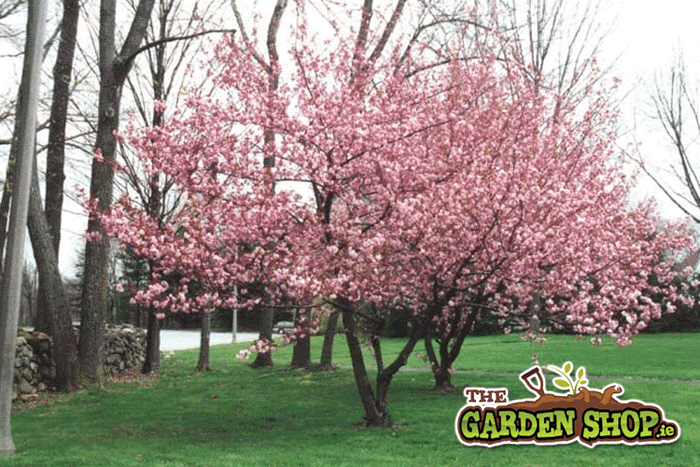 Small garden trees would include any tree that grows to a mature size of 6m. But you can still consider larger trees such as Amelancheir, which grows to 8m in height. With these somewhat larger trees, a little bit of maintenance and training is required but they can be maintained to a manageable size.
Below is a list of small trees that we can recommend for growing in a small to medium sized garden, yard & front garden. Some of these will also be suitable for growing in containers.
Acer Palmatum
Japanese Maples can come in a range of leaf colours and shapes and all provide a stunning display during the year.
Average Mature Size: 4m Maintenance: Low Aspect: Partial Shade
Sorbus Joseph Rock
The Rowen is another excellent choice for limited space. Joseph Rock offers year round colour & interest with it's foliage turning a burnt red in Autumn. Yellow berries are produced in Autumn
Mature Size: 8m Maintenance: Prune to Maintain Size Aspect: Sun or Shade
Salix Contorta
The contorted Willow is a great choice for a small front garden, raised beds & front drives. These award winning tree develop unusual & twisted stems that are a real feature in the Winter months. They also develop long catkins in Summer
Average Mature Size: 8m Maintenance: Prune to Maintain Size Aspect: Sun
Amelanchier Lamarckii
The Snowy Mespilus is a tree for every occasion, with a show of light pink / white, star shaped flowers in Summer and good Autumn colour, this tree packs in a lot of interest into a small space. If you are limited with what you can grow, Amelanchier is a great choice.
Average Mature Size: 8m Maintenance: Prune to Maintain Size Aspect: Sun or Part Shade
Prunus Kanzan
Cherry blossom come in many shapes, sizes & colours. We have chosen the Kansan for it's spectacular Spring displays. V Shaped cherry with foliage turning rusty in Autumn. The one down side to cherries is their short flowering season.
Average Mature Size: 8m Maintenance: Prune to Maintain Size Aspect: Full Sun
Magnolia Stellata
The star Magnolia is one of the smallest Magnolia making it ideal for small gardens. Magnolia do best in acidic soil, so we recommend adding peat & feeding with an ericaceous plant food during the growing season. Stellata produces star shaped, white flowers on bare stems in Spring.
Average Mature Size: 3m Maintenance: Feed Regularly Aspect: Full Sun & Part Shade
Liquidambar styraciflua
The Sweetgum is a bit of a push for this list as they can grow to 12m in height. But they are slow growing & their fiery red Autumn display is hard to ignore. Its Maple-like leaves turn an array of reds, purples & bronze as Autumn approaches.
Average Mature Size: 12m Maintenance: Prune to Maintain Size Aspect: Sun & Part Shade